JESSICA BRANDT, CEO HONORS LATE HUSBAND BY AWARDING 17 INAUGURAL RAYMOND J. BRANDT LEGACY SCHOLARSHIPS
Metairie, LA: Jessica Brandt, CEO of the Ray Brandt Auto Group, along with her daughter, Julie Hartline, granddaughter, Lexie Hartline, and company COO, Todd Dempster, awarded 15 scholarships to members of the Ray Brandt Auto Group Team to honor the legacy of the founder, Ray Brandt.
The Raymond J. Brandt Legacy Scholarship is given by the Ray and Jessica Brandt Family Foundation. This scholarship program is designed to honor those families within the Brandt Family Companies who have school-aged children or grandchildren who have shown exemplary skills in leadership, conduct, and a desire to learn.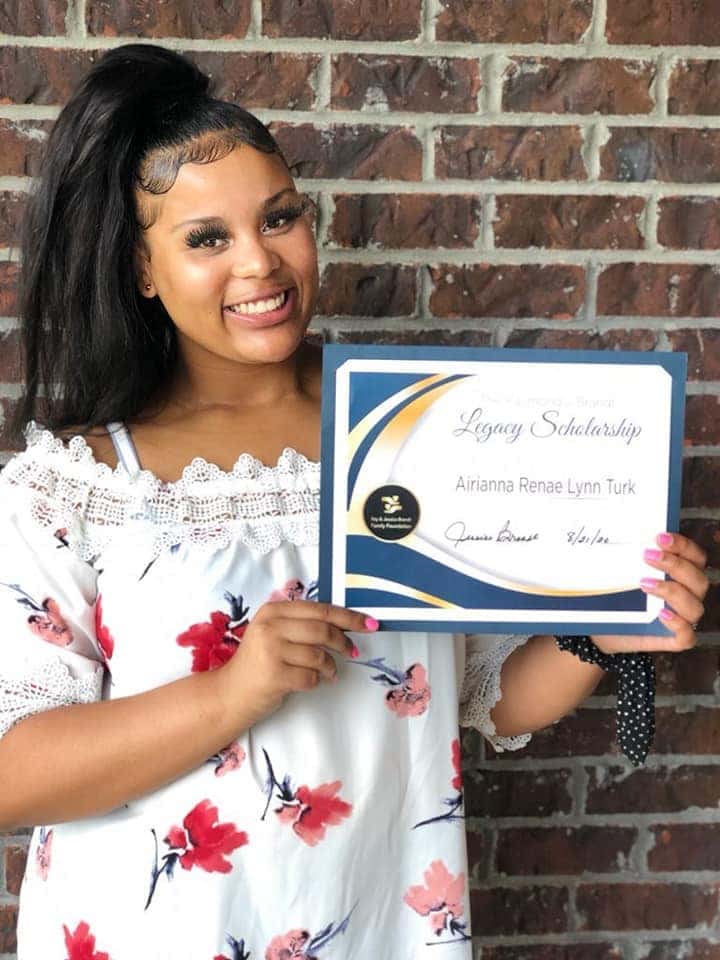 Mrs. Brandt shared that "Ray was always committed to education. He was such a brilliant man, having earned 4 degrees at Loyola University. When we started the foundation, we knew we wanted to promote education and make sure that money was never a barrier to stop someone from gaining that education. Since Ray's death, our family has discussed different ways to keep his legacy alive. This scholarship is one of the many ways we can do that." Mrs. Brandt continued by sharing that these scholarships will be given annually by the Ray and Jessica Brandt Family Foundation.
The recipients of the 2020 Raymond J. Brandt Legacy Scholarship are:
Arianna Turk (St. Martin High School), Kayla Payton (Belhaven University), Trinity Odom (Anniston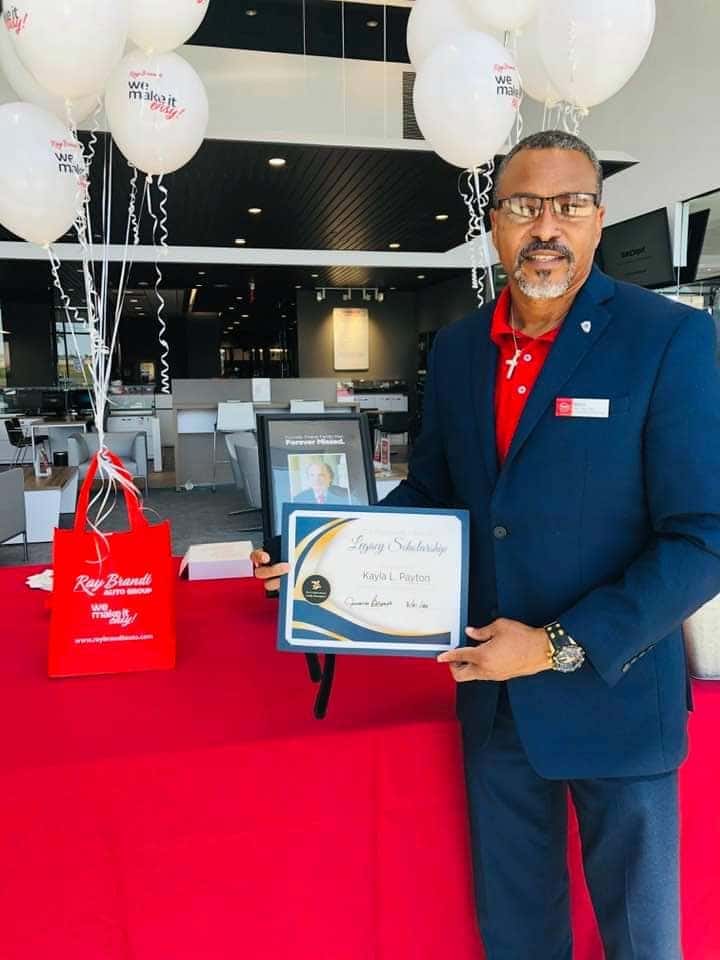 Elementary), Jace Odom (Bayou View Middle School), Blayne Patrick (Ocean Springs High School), Austin King-Cherry (Mississippi Gulf Coast Community College), Savannah Santangelo (St. Cletus School), Erick Burgess, Jr. (Tulane University), Nicholas Capdeville (St. Michael's Special School), Emily Clapp (Academy of our Lady), Darreonna Davis (Howard University), Kailib & Demi Hoang (Young Audience Charter School), Maci Spahr (University of New Orleans), Delaney Jones (Texas Christian University), Cora Abrams (Loyola University New Orleans) and Haley Dye (University of Southern Mississippi).
About the Ray Brandt Family of Businesses: The Ray Brandt Auto Group was founded by Ray Brandt in 1983 on the Westbank of New Orleans with a single Datsun dealership. Today, the Ray Brant Auto Group boasts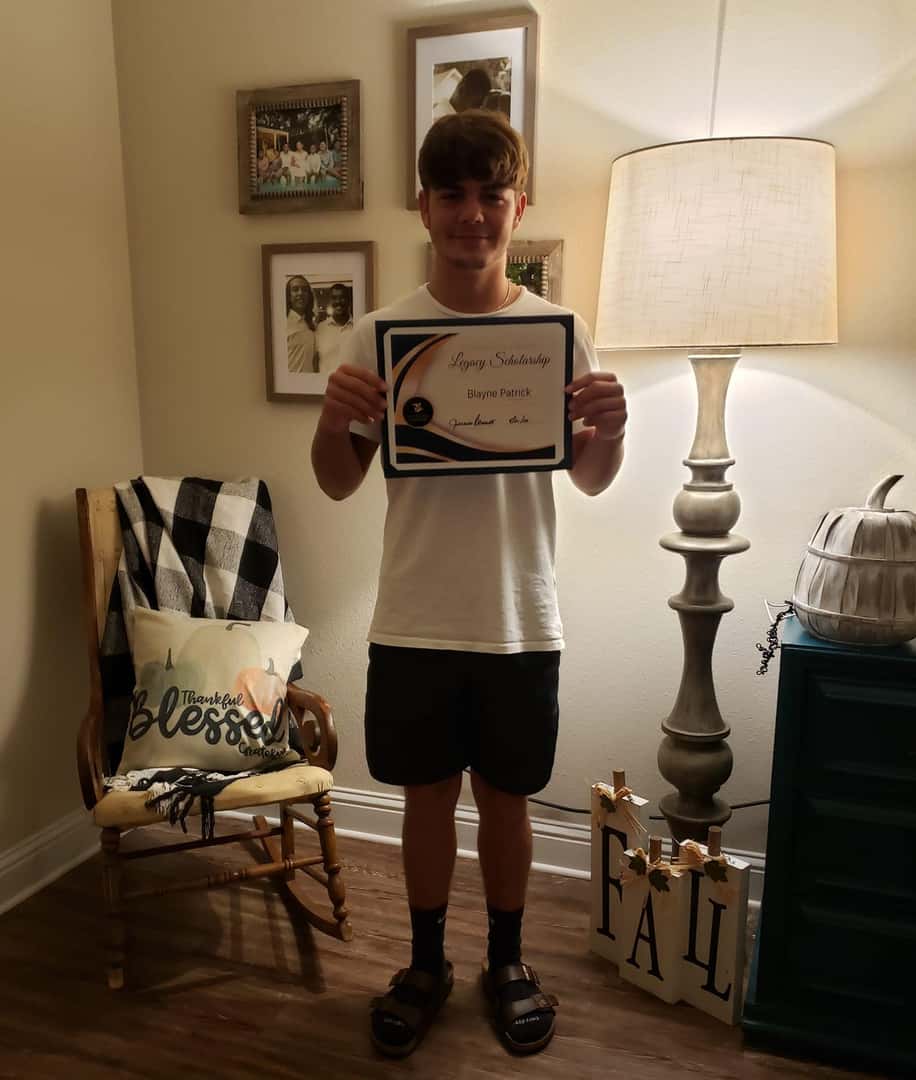 14 dealerships across Louisiana and Mississippi along with six 6 collision centers to be a complete, one-stop-shop for all automotive needs. Manufacturers represented in the Ray Brandt Auto Group include Mercedes Benz, Porsche, INFINITI, Genesis, Toyota, Nissan, Volkswagen, KIA, Hyundai, Chrysler, Dodge, Jeep, Ram, and Chevrolet. Ray continued growing until two days before his death when he purchased Pascal's Manale Restaurant, a New Orleans dining institution since 1913.
About Jessica Brandt: Since becoming CEO of the Ray Brandt Auto Group after the loss of her husband and company founder, Raymond J. Brandt, Jessica has been a critical component of the continued success of one of the largest auto dealers on the Gulf Coast. Customers have always been the primary focus of the Ray Brandt Auto Group, which is why it has earned prestigious awards such as the INFINITI Owner First Award of Excellence, Toyota's President's Award, and "Best of the Best" from Mercedes-Benz. The Ray Brandt Auto Group also topped the New Orleans City Business Top Automotive Dealers list and is one of the Top 10 private companies in the metro New Orleans area. That same publication then honored her as a Driving Force in her community. A native New Orleanian, she and her husband, founded the Ray and Jessica Brandt Family Foundation, which supports local educational institutions. Jessica's philanthropic leadership includes fundraisers for schools in the Archdiocese of New Orleans, the American Heart Association, and the Susan G. Komen foundation. She has also been a significant supporter of the LCMC Children's Hospital, currently serves as a member of the Advisory Board for POWER with Fidelity Bank, and is also a member of the New Orleans UNCF Advisory Committee.