Great Prizes Up for Grabs at Our Founder's Birthday Celebration
Our Founder's Birthday Celebration is just around the corner, and we can hardly wait!!! This year, we're holding a raffle with some AMAZING prizes up for grabs, so be sure to stop by one of our dealerships!
Each store will be awarding 3 prizes, but you'll also be eligible to win one of the GRAND PRIZES!!
The celebration will take place on Friday, August 19th for our MS stores and Saturday, August 20th for our LA stores… So mark your calendars and join us for a celebration you won't want to miss!!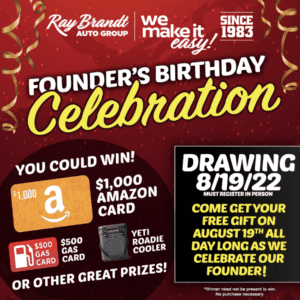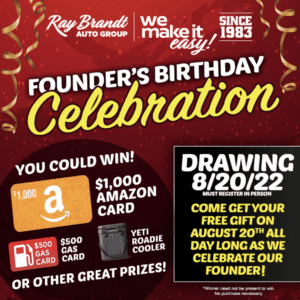 August 10, 2022